Regular price
$114.00 USD
Regular price
Sale price
$114.00 USD
Unit price
per
Sale
Sold out
Mixing is one of the important part of making a song because it is where you will handle the polishing and last details before mastering. It is a stage of production where it can define a flop and a hit, because of the delivery will be executed. Sadly, it is also one of the most difficult to learn.
One of the issue I have learned, over the years of teaching, is that it requires personalized and attentive teaching. We see a lot of courses online and many tutorials but these fail to take the most important thing in consideration: You, in where you are, where you come from and where you want to go.
This is why I offer intimate, closed circle training where we will talk not only about technical details of what you want to achieve, but also as a group, we will talk about important strategies of music production. 
This workshop has no pre-recorded material. It is on the fly teaching based on the energy and participation of the students.
People who book it should fill this form
Dates:
February 24th: 1PM (EST New York Time Zone) 2h long
March 3rd: 1PM (EST New York Time Zone) 2h long
March 10th: 1PM (EST New York Time Zone) 2h long
Concepts to be discussed:
- Arrangements and sound design are mixing.
- Gain staging.
- EQ, compression and stereo use.
- Project organization.
- Personal routines to validate your work.
Each sessions are recorded and will be shared for personal use. Students will also have a one on one session to have feedback.
This workshop has limited seats, offers 3 sessions of 2h of live teachings. The content follows the participant's levels and needs. 
Once we have reached the minimum to start the workshop, we will schedule the sessions. The will be during daytime (EST, New York time). Again, they will be recorded should you are not able to join.
Requirements:
- Have finished multiple songs and be at ease with concepts of production as well as to feel comfortable in Ableton Live (v10-11).
- Zoom meetings knowledge.
- Have a microphone.
- Understands and speaking english.
Share
View full details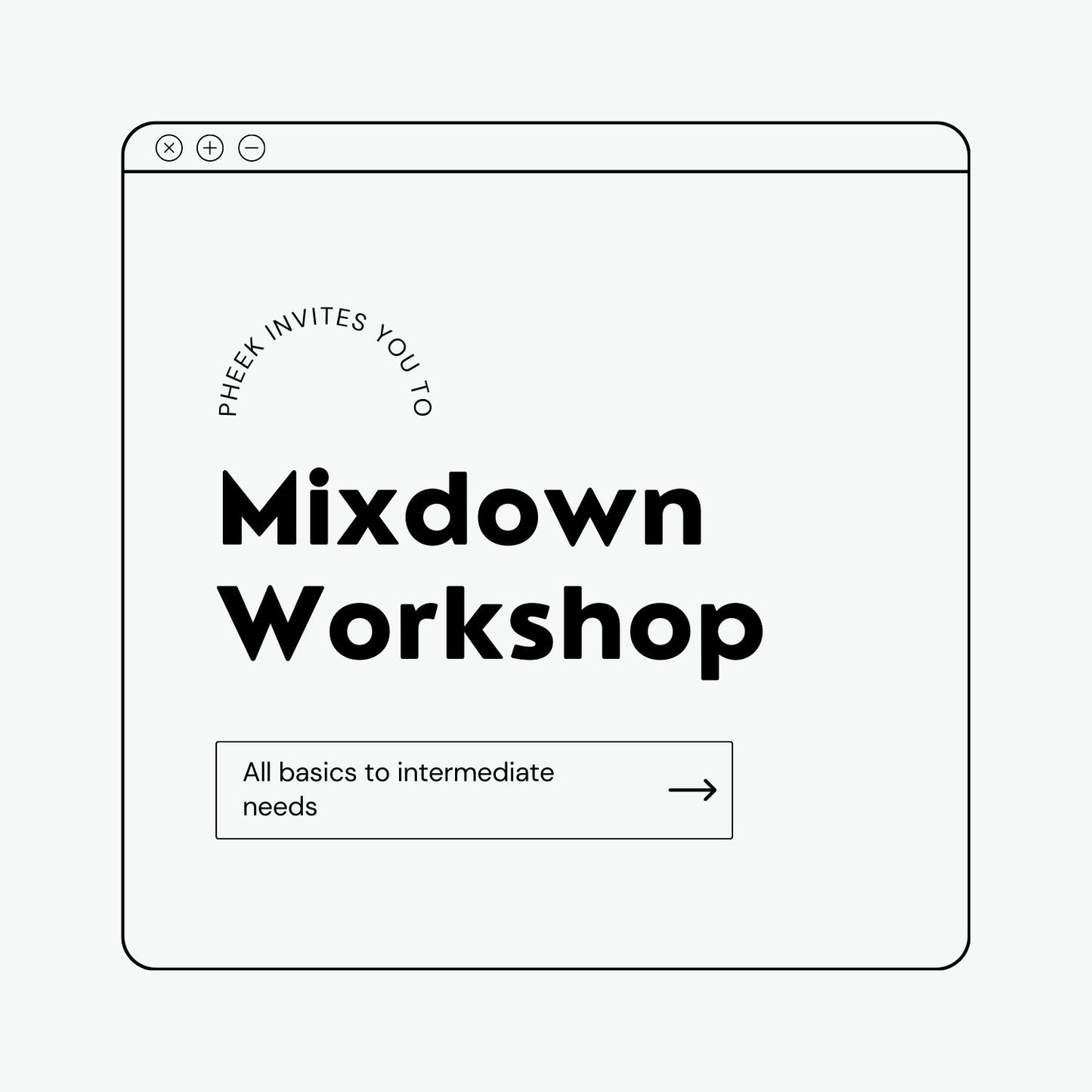 If you want to learn mixing, JP is your go-to guy!
I've had the pleasure of working with JP over a year and a half. His sessions are always inspiring, and his open-minded teaching approach is soothing when learning complex subjects, such as sound design, arrangements and mixing.
The online mix workshop sessions, conducted over 3x2h workshops has been very inspiring. JP's speciality is to create a safe environment for learning where every question is a great question. His hands-on approach secures a great learning environment, with great tips on how to approach and understand the mixing process of any track. His deep knowledge of Ableton, what can be achieved with stock plugins and what plugins that will help you create an unique signature sound in your mix, makes these classes a great investment.