Regular price
Sale price
$75.00 USD
Unit price
per
Sale
Sold out
(English version below - This retreat is EN/FR)
Les frais sont relié à la réservation seulement.
Au cours des 7 dernières années, nous avons organisé 2 retraites avant que la pandémie nous empêche de continuer. Ces moments ont été, pour les participants, des moments précieux pour leur development en tant que musicien.
L'idée d'une retraite est de fuir notre environnement habituel pour s'immerser dans un lieu de création en compagnie d'autres artistes. Entouré des participants mais aussi de JP Remillard, il sera possible de pouvoir bénéficier de feedback rapide, de conseils face à des problématiques, formations éclairs sur des sujets choisis, mais aussi profiter du lieu pour se ressourcer en forêt.
La retraite de août 2023 se fera à Shefford, dans la maison studio de JP. Arrivées le vendredi, les participants pourront être sur place jusqu'au dimanche. Sur place, il y a possibilité d'hébergement, sinon il y a des beds et breakfasts avec qui nous travailleront de paire. La thématique (optionnelle) sera axée sur la maximisation de nos ressources pour la création.
Inclusions:
- Accès à la maison, au studio et aux espaces de création.
- Ateliers, aide et feedback.
- Terrain arrière et installations.
Exclusions:
- Coucher: possibilité de camping, location de chambre ou bed & Breakfast.
- Bouffe
Ceux ci sont des extras à gérer avant votre arrivée.
Comment se passe une retraite?
Lors de l'arrivée et peu après, il y aura un cercle d'ouverture qui permettra à tous de se faire connaître, de partager les besoins et challenges, puis de faire connaissance des autres participants. Dès la première soirée, les participants pourront définir leur poste de travail personnel, décider de former des collaborations ou autre.
Chacun est libre d'utiliser son temps à sa guise.
Il y aura 4 activités ouvertes pour les gens qui désirent y participer. On parlera de mix, sound design, utilisation de plugins et autre. Il y aura un "roast" qui sera utiliser pour faire face à nos frustrations vs la musique.
À qui s'adresse cette expérience?
À tous les musiciens de tous niveaux. Il n'y aura pas d'accompagnement constant donc si les débutants s'inscrivent, il ne faut pas s'attendre à une formation en détails mais la présence des autres musiciens pourraient être utile.
Comme c'est une retraite artistique, c'est aussi ouvert pour les non-musiciens qui veulent s'inspirer et voir comment les musiciens fonctionnent.
Je recommande à tous de me contacter en premier pour m'expliquer vos besoins et désirs si jamais il y a des bémols de votre bord. N'hésitez pas. 

-----
English:
The fees are connected to the reservation only.
Over the past 7 years, we have organized 2 retreats before the pandemic prevented us from continuing. These moments have been precious for participants in their development as musicians.
The idea of a retreat is to escape our usual environment and immerse ourselves in a creative space with other artists. Surrounded by participants and also by JP Remillard, it will be possible to receive quick feedback, advice on challenges, quick workshops on selected topics, and also make use of the location to recharge in the forest.
The August 2023 retreat will take place in Shefford, at JP's studio house. Participants can arrive on Friday and stay until Sunday. Accommodation is available on-site, otherwise, there are bed and breakfasts that we will work with. The (optional) theme will be focused on maximizing our resources for creation.
Inclusions:
Access to the house, studio, and creative spaces.
Workshops, assistance, and feedback.
Backyard and facilities.
Exclusions:
Lodging: camping option, room rental, or bed & breakfast.
Food
These are extras to be arranged before your arrival.
How does a retreat work?
Upon arrival and shortly after, there will be an opening circle that will allow everyone to introduce themselves, share needs and challenges, and get to know the other participants. From the first evening, participants can define their personal workstations, decide to form collaborations, or other activities.
Each individual is free to use their time as they wish.
There will be 4 optional activities for those who wish to participate. Topics will include mixing, sound design, plugin usage, and more. There will be a "roast" session that will be used to address our frustrations with music.
Who is this experience for?
For musicians of all levels. As there won't be constant guidance, beginners should not expect detailed training, but the presence of other musicians could be beneficial.
Since it's an artistic retreat, it's also open to non-musicians who want to get inspired and see how musicians work.
I recommend that everyone contact me first to explain your needs and desires in case there are any concerns on your end. Don't hesitate.
Share
View full details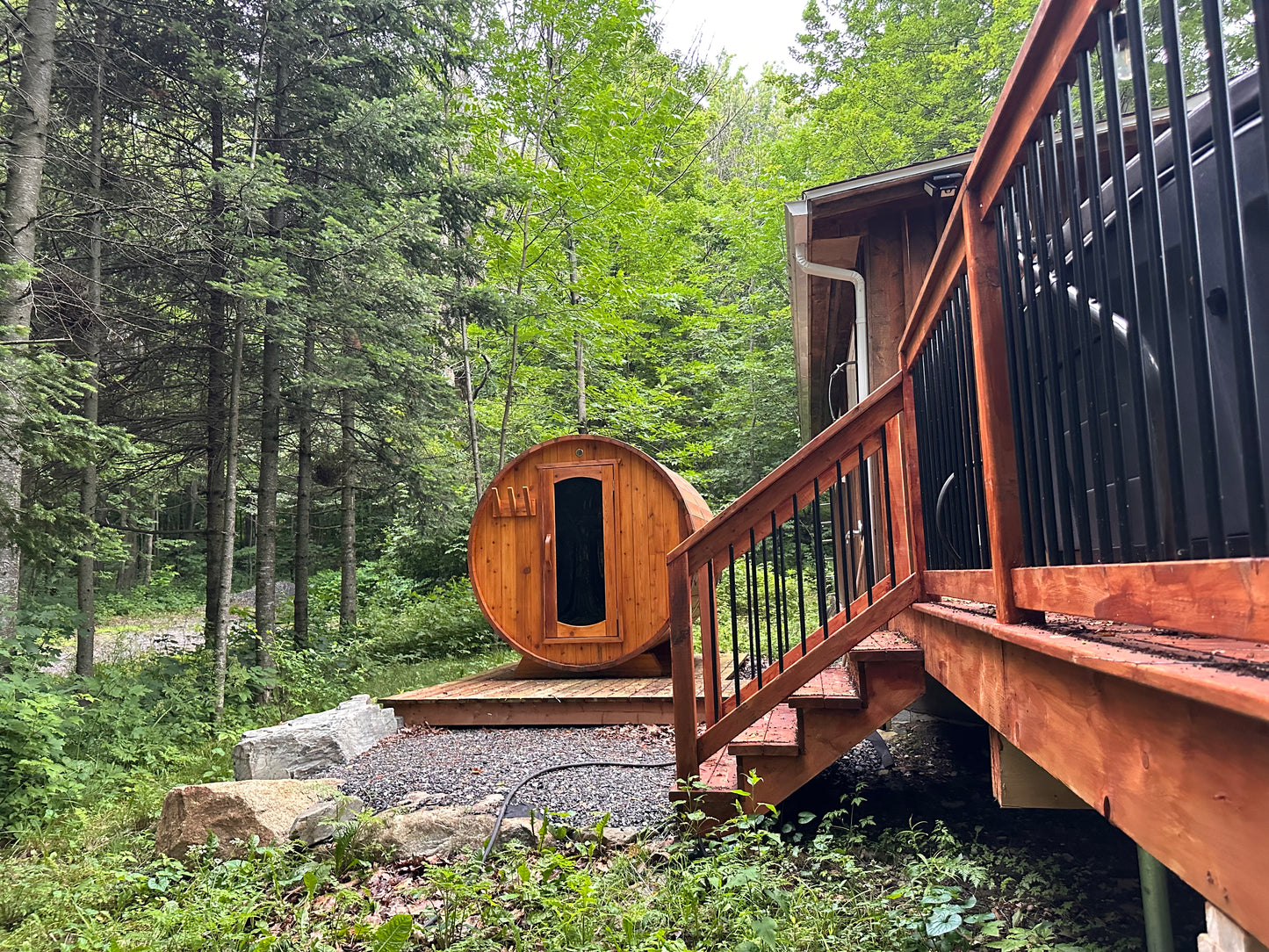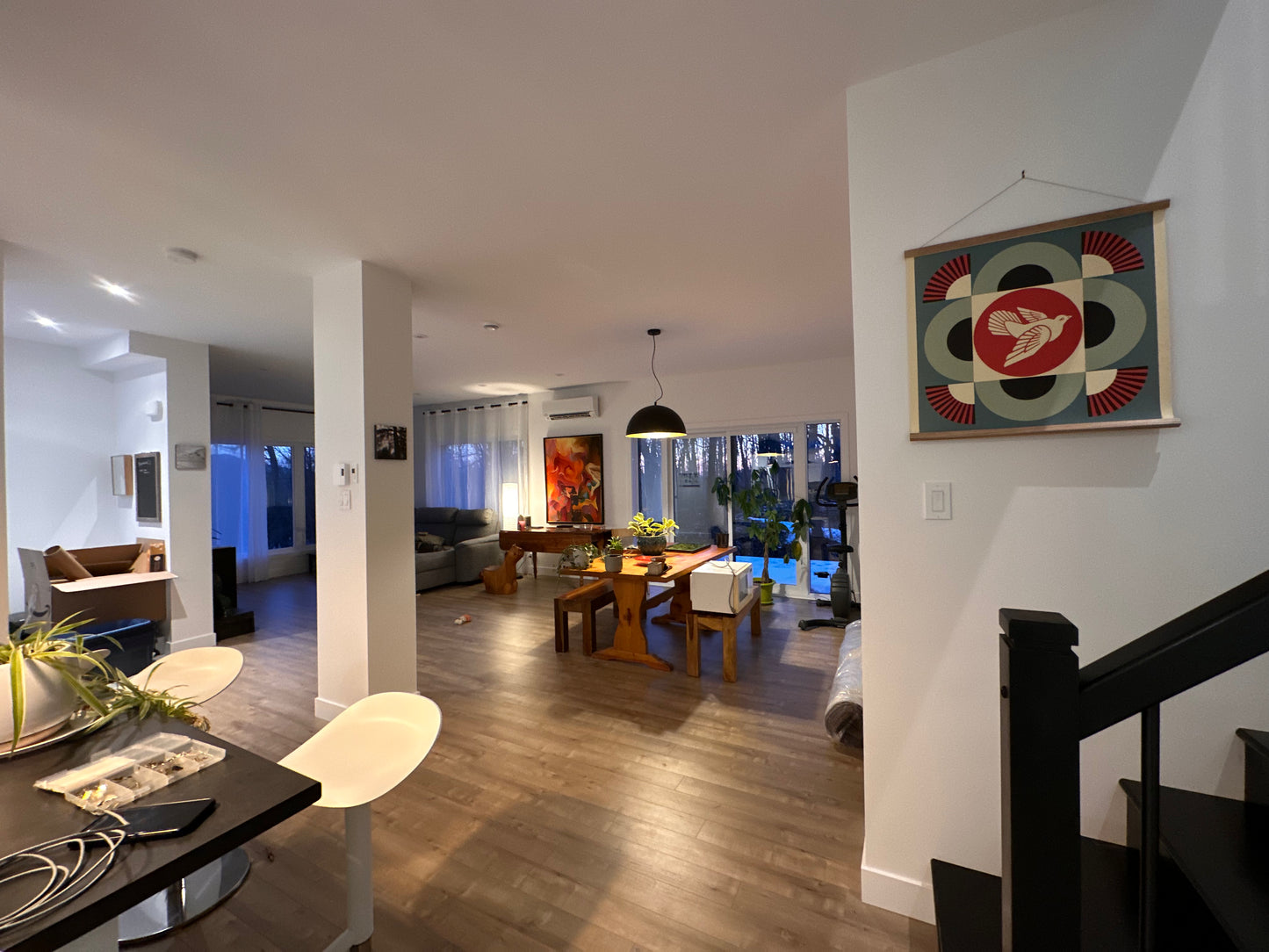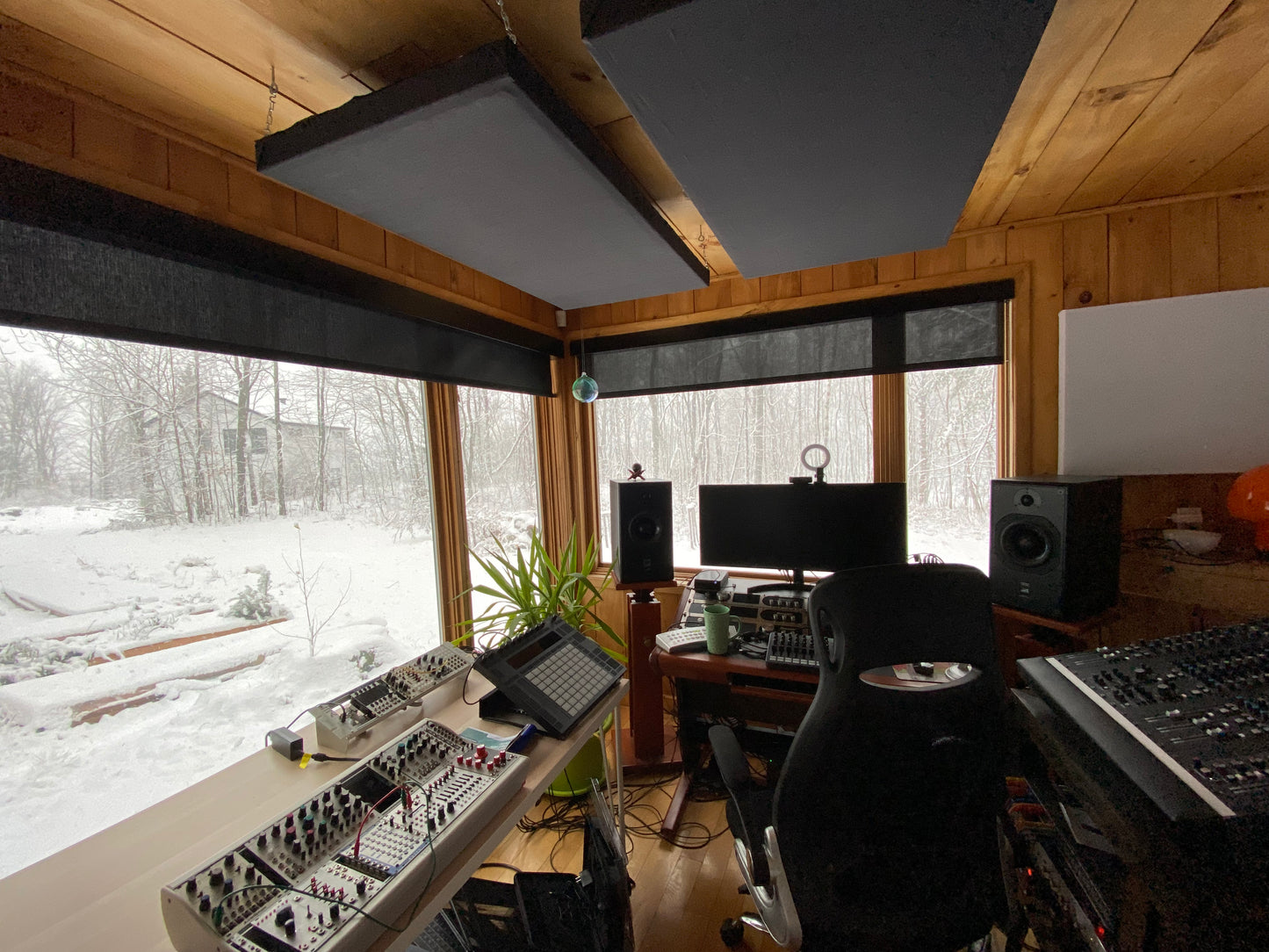 Amazing experience!!!
I loved my experience, which gave me the opportunity to meet many artists who, like me, are passionate about electronic music. I was able to make some great friendships, while learning new skills that will serve me well in the future. I recommend everyone to attend and enjoy the exceptional facilities, the breathtaking location, as well as J-P's incredible knowledge and 5-star hospitality! I can therefore give nothing less than a mark of 10/10.